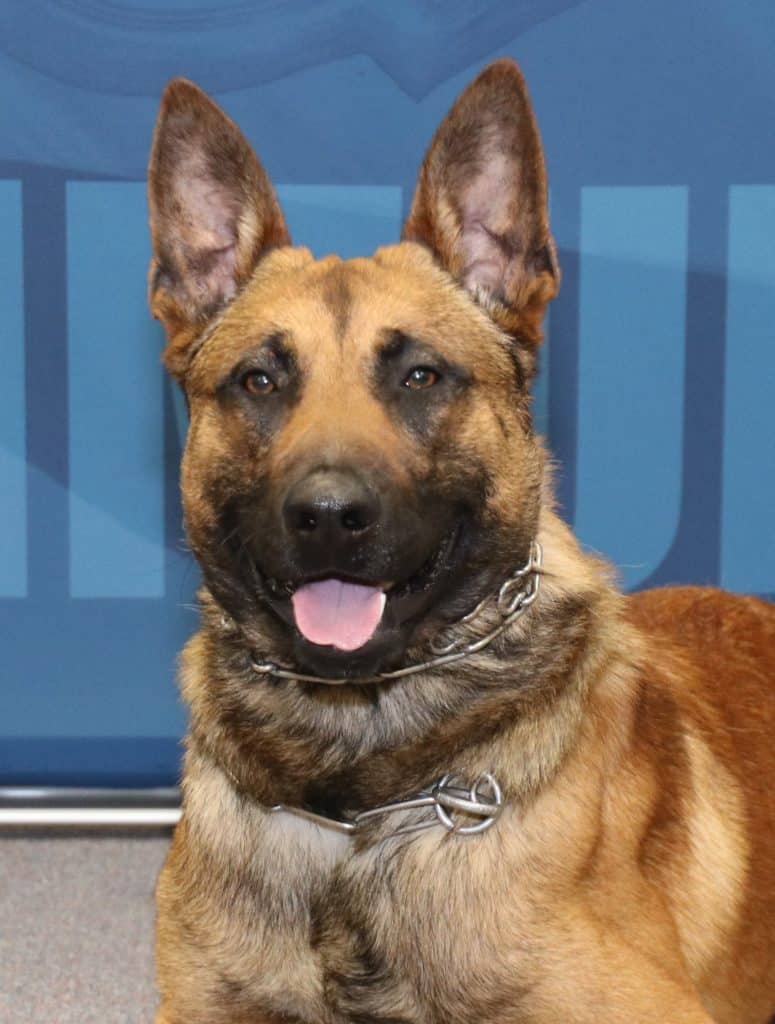 8:38 pm
4/7/19
K9 Officer Pyro was stabbed in the neck by a suspect during an incident involving a weapons call in the 1300 block of Western Ave.
Pyro was transported by Bearcat to the animal hospital. The latest update is Pyro is being transported to an animal hospital in Appleton.
Our thoughts & prayers right now are with K9 Officer Pyro & handler, Officer Salzmann.
Pyro is a Belgian Malinois & is trained on tracking suspects & narcotics.
Get well, Pyro.
*********************
Per the Press Gazette, Pyro's injuries are 'life-threatening'
NOTE: will post an official update when there's one available
***********
Here is the Latest Update from the Animal Referral Center.
K9 Officer Pyro presented to the Animal Referral Center Green Bay Campus after sustaining three knife wound injuries to the neck. K9 Pyro had received wound care in the field by police officers and his handler at the scene, and was transported for emergency care to the Green Bay Center on 4/8/2019.
Pyro was then transported to the Animal Referral Center Appleton Campus where he was further treated by Dr. Lisa Peters and Dr. Susan Leonard, two veterinary critical care specialists and their support team. The determined that K9 Pyro required emergency surgery to repair his life threatening injuries. Dr. Ryan Demianiuk performed surgery to repair multiple soft tissue injuries to his neck and esophagus. Pyro received blood and plasma transfusions and a temporary tracheotomy. K9 Officer Pyro was in recovery this morning and unfortunately did suffer a complication of a twisted stomach also called a GDV. He was taken back into surgery and this was repaired.
Pyro is now in recovery in the Intensive Care Unit at the Animal Referral Center where he is getting 24 hour specialty care. He was able to stand briefly as he was coming out of anesthesia as shown in the attached photo. He is listed in critical but stable condition.
***********************
The department has received many calls from people asking how they can help Pyro. Green Bay Police say people can drop off donations at the department or send a check payable to the Green Bay Police Department. Include "K-9 Donation" in the memo line.
Address for Green Bay Police Department: 307 S Adams St, Green Bay, WI 54301
Hey! We've raised $4,665 for this campaign!